Gibraltar conference - Motor insurance: The future of road transport; an insurance perspective
Hosted by Weightmans in conjunction with The Gibraltar Insurance Association and HM Government of Gibraltar
Sign-up now
The event is free to attend
During the session we will look at how technology is transforming road travel, how it will impact motor insurance, legal liability and the consequent opportunities and challenges for motor insurers and related organisations.
This event promises to be interesting and informative; it will inform delegates on the very latest technological and legal developments in this area as well as provide an overview from a Government perspective.
In addition to expert legal speakers from Weightmans, hear from The Hon. Albert J Isola, Minister for Digital and Financial Services, HM Government of Gibraltar, Edmondo Orlotti, Director, Hewlett Packard Enterprises and James Todd QC, 39 Essex Chambers.
Agenda
This event will be of interest to Motor Claims Managers, Underwriters, Reinsurers, Brokers, MGAs and Finance Providers.
View the full agenda for the event.
Register
Please fill in the form below to reserve your place.
Places are limited so be sure to book your place early.
Please note that the event will also be live-streamed. When registering please indicate if you would like to attend in person or join the live-stream. 
If you have any special requirements (dietary/access) or if there is anything else that we can assist with, please do not hesitate to advise by emailing the event co-ordinator Stacey Xenos, stacey.xenos@weightmans.com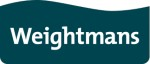 COVID-19
Please note that in person attendance will be limited to persons who have received double vaccination or, for those not vaccinated, a negative COVID-19 test result in the previous 24-hours will need to be presented. Proof prior to admission to the event will be required.
Our aim is to keep everyone safe, therefore if you have any symptoms of COVID-19 please do not attend this event. There will be masks available – however masks are not compulsory. Please note there may be unvaccinated people at this event. 
Please note we will be following Government guidelines and this event is subject to cancellation if Government guidelines about in person indoor events change. 
Speakers