Coronavirus: Landlord and Tenant considerations
The current coronavirus (COVID-19) pandemic may have serious effects on landlords and tenants of commercial premises across the UK.
The current coronavirus (COVID-19) pandemic may have serious effects on landlords and tenants of commercial premises across the UK.
The general position will be that the tenant will need to carry on paying their rents and performing their obligations under their lease, notwithstanding any disruption which has been caused by COVID-19. However, there are provisions in the lease which need to be considered.
Break clause
If there is an upcoming break clause in the lease the party benefitting from the clause is going to need to review carefully the provisions of the clause in order to make sure that, if they want to exercise it, they are able to do so. Consideration should be given to the time limit for service of the notice and also the tenant will need to ensure they can comply with any conditions of the break clause i.e. giving up vacant possession when it is unknown if, in 3/6 months' time, they are going to be able to properly access the property.
Forfeiture (irritancy in Scotland)
Ultimately if the tenant is in breach of its lease it may be that a landlord could forfeit/irritate the lease. However, landlords will need to consider carefully whether there is any merit in doing so in the current climate given that they could be unlikely to find another tenant. In such a situation they may find that they have just taken on a business rates liability that they previously did not have.
Frustration
A tenant who is no longer able to comply with their obligations under the lease may want to consider whether it has been frustrated by operation of law. Where the doctrine of frustration applies it terminates the contract and releases each party from any future liability. Frustration is difficult to prove however and ultimately it may not be the intention of the tenant to terminate the lease for what is (possibly) a short term problem.
Insolvency
Some tenants may consider a form of corporate insolvency such as administration or a CVA (company voluntary arrangement) to buy them a breathing space to restructure a business which has been rendered unviable by the current crisis.
Keep open
Some retail leases may contain 'keep open' provisions, in particular those leases with turnover rents. A tenant may be in breach of these provisions in the event that they are unable to open their store due to disruption caused by COVID-19. A well negotiated keep open provision should contain a provision that a tenant need not open where they are prevented from doing so by some reason beyond their reasonable control or where to do so would put the tenant in breach of another provision of the lease. However, not all leases will contain such a provision.
Landlord and Tenant Act (not Scotland)
In cases where a lease has previously expired, the parties may need to consider carefully whether or not the statutory lease renewal process should be progressed. In a crisis situation where previous transactions no longer reflect current reality, open market rents may be very difficult to ascertain.
Lease expiry (Scotland)
Where leases are approaching expiry the parties will need to consider carefully whether to serve notice to quit. It should be borne in mind that notice must be served at least 40 days prior to the expiry of the term and five working days in addition is recommended to ensure notices have been fully and properly served. If notice is not served the lease will continue under tacit relocation for a further period of one year on the same terms and conditions. In a crisis situation where previous transactions no longer reflect current reality it may be that tenants look to serve notice and renegotiate terms than be bound on the same terms for a further year. Landlords may be more likely to opt for the status quo and not serve notice.
Quiet enjoyment & rights
If a landlord seeks to impose any regulations on their tenants such as restricting or limiting access to a property they would need to consider whether such steps would be a breach of the quiet enjoyment clause of the lease. Equally they may find that they are in derogation from grant if they have granted specific rights to the tenants which they are no longer able to maintain.
Service charge
If the tenant's premises are part of a building or wider estate there may be a service charge payable under the lease. The service charge payment however may be conditional on the landlord carrying out a range of services. If they are unable to carry out those services then it may be that the tenant is able to withhold all or part of their service charge, or seek a rebate depending on the terms of the lease.
Statutory compliance
All properly drafted leases will contain a provision requiring tenants to comply with statutory provisions. Tenants are therefore going to need to be mindful of any legislation passed by the government and failure to comply with this would be a breach of their lease.
Turnover rents
If the annual rent under the lease is purely based on turnover rent, this could be a problem for a landlord who finds that the rent under the lease significantly reduces during this crisis. In future landlords may be less willing to agree to such provisions and instead opt for base rents with turnover rent top up.
Conclusion
Landlord and tenants are going to have to work together to come up with a solution which is beneficial to both parties. This could include landlords granting tenants a short term rent free period and relaxing keep open provisions in exchange for tenants extending their leases. Any agreement granting concessions to the tenant should be properly documented, to ensure that it will be legally binding but it may be withdrawn by agreement once the crisis has passed. Tenants will wish to ensure that any concession agreements are binding upon the landlord's successor in title, for instance if the landlord becomes insolvent and their lenders appoint receivers to sell the property.
Early indications appear to suggest that landlords are willing to negotiate with tenants in order to try and navigate a way through this difficult period.
If the content of this update raises any issues for you, or you would like to discuss, please liaise with:
Steven Faragher
Principal Associate
DDI: 02078221927
steven.faragher@weightmans.com
Helena Liebster
Partner
DDI: 020 8036 6963
Mob: 07458 002 903
helena.liebster@weightmans.com

Cassandra Auld
Partner
DDI: 020 8036 6963
Mob: 07458 002 903
cassandra.auld@weightmans.com

Peter Hall
Principal Associate
DDI: 0161 214 0659    
peter.hall@weightmans.com
Coronavirus
View our latest guidance on how to plan, prepare and protect your organisation.
Read our guidance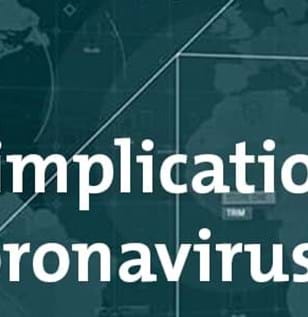 More articles by Steven Faragher
Sectors and Services featured in this article