COVID-19 : Fleet risk alert
Guidance for drivers and companies regarding the relaxation of regulations for professional drivers and what they need to ensure to keep deliveries…
With the commercial pressures to maintain supply chains, companies now more than ever must focus on their duty to monitor drivers to ensure that they do not drive tired or in any way unfit.
Regulations regarding professional driving have been relaxed to ensure that the delivery of essential items to retailers can continue as effectively as possible. The most significant example is a temporary relaxation of rules for drivers under the GB and EU drivers' hours rules until 21 April 2020. 
Whilst the number of fatal and serious collisions in UK roads may be reduced due to the restrictions on travel unless "absolutely necessary", the temporary relaxation of the enforcement of the drivers' hours rules will inevitably mean that where a commercial driver is involved in a serious or fatal road traffic collision, the question of fatigue will form a central part of the subsequent police investigation. 
Guidance to commercial drivers
Covid-19 will have a significant impact on the availability of police officers, police station representatives, and custody arrangements. Police forces across the UK have however stated that despite resources being stretched, they remain committed to investigating serious and fatal road traffic collisions. 
The decision not to drive whilst fatigued is with the driver. In the event of a driver being involved in a serious or fatal road traffic collision, 'driving whilst knowingly deprived of adequate sleep or rest', falls within the Sentencing Guidelines definition of the section 1 Road Traffic Act 1988 offence of Causing Death by Dangerous Driving. This offence carries a mandatory prison sentence of up to a maximum of 14 years, and a minimum disqualification of two years. 
Where a driver is asked to attend a police interview, whether on a voluntary basis, or under arrest, every driver must be legally represented. Without legal representation there is no entitlement to details of the police evidence prior to commencing with the interview.
Weightmans remain committed to protecting your drivers' interests. When instructed, we will make the necessary arrangements with the police to ensure that the risks associated with Covid-19 do not impact our ability to provide legal representation. 
Guidance to companies
The Department for Transport, in announcing this temporary relaxation, has emphasised that driver safety must not be compromised. The duty under sections 2 and 3 of the Health and Safety at Work etc. Act 1974 remains on the employer to ensure that drivers are not expected to drive whilst tired. 
As is the case with the investigation of a driver, any serious or fatal road traffic collision that occurs during this period of relaxation of the regulations around professional driving will inevitably prompt investigating authorities to consider in detail the steps taken by employers in managing the risk of driver fatigue. 
In these unprecedented and most challenging of times for companies operating within this sector, now more than ever the focus must be on the management of your fleets and drivers.
Weightmans' specialist Health and Safety lawyers are on hand to provide you with pragmatic advice as to how best to protect your organisation's interests in respect of the unique challenges presented around Covid-19. We also offer a wide range of practical solutions and products to assist your organisation with the maintaining of vehicle and driver records. 
If the content of this update raises any issues for you, or you would like to discuss if further, please liaise with Lili Oliver by email at lili.oliver@ weightmans.com or call on +44 (0)20 7822 1952. 
Coronavirus
View our latest guidance on how to plan, prepare and protect your organisation.
Read our guidance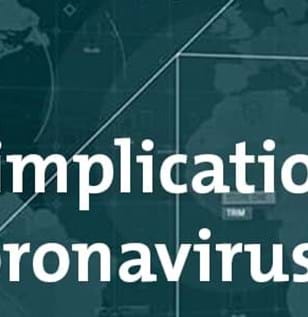 More articles by Lili Oliver
Sectors and Services featured in this article