Flexible furlough: New details on the next phase of the Coronavirus Job Retention Scheme
Further details have now been released to clarify how the next phase of the scheme, known as 'flexible furlough' will work in practice.
In our previous update we covered the Chancellor, Rishi Sunak's announcement, that the Coronavirus Job Retention Scheme (CJRS) would be remodelled to operate more flexibly from 1 July through to the closure of the scheme on 31 October 2020.
In that update, we outlined how the government contribution to wage bills will gradually be scaled back in the coming months, and how the new requirement that employers must make a mandatory contribution to the 80% of pay available for furloughed staff will be introduced.  
Further details have now been released to clarify how the next phase of the scheme, known as 'flexible furlough' will work in practice. As well as amending existing reference material, the government has also published new guidance and worked examples to help employers prepare.
Implementing flexible furlough
As detailed in our previous update, flexible furlough allows employers to bring back staff part-time, for any number of hours and on any work pattern. The employer must pay the employee in full for any hours worked, and may claim under the CJRS for the balance of the employee's usual hours which have not been worked.
Any new flexible furlough arrangements must be agreed with the employee and confirmed in writing. The drafting of the guidance on this point is confusing, and it is not entirely clear whether a written response to such an agreement must be obtained from the employee.
The government had previously stated that no written response was required where an employer was placing an employee, by agreement, on 'standard' full time furlough. On balance, our interpretation is that this principle will continue to apply to new, flexible furlough arrangements.
It is important to note that employers are not obliged to furlough flexibly, and may continue to furlough employees on a full-time basis if they wish to do so. It appears that employers can continue to 'rotate' employees on and off furlough after 1 July, if this meets business need more effectively than bringing staff back part time.
Indeed, rotational arrangements may in fact be easier to operate after this date, as the minimum three-week furlough period will be scrapped. From 1 July, there will be no minimum furlough period, with the important caveat that any claim made under the CJRS must cover a period of at least seven calendar days.
What can a 'flexibly-furloughed' employee do?
Importantly, the fact that an employee has come back to work part time does not mean that restrictions on their activities are entirely lifted. It remains the case that an employee must not work in any hours designated by their employer as furlough. As previously, 'work' is broadly defined as any activity that 'makes money for' or 'provides services to' an employer.
Employees are still permitted to undertake volunteer work or training in their furloughed time, and may continue to work for a non-related employer (if contractually permitted to do so).
These ongoing restrictions presumably mean that any flexible furlough agreement must distinguish very clearly between working time and furloughed time, as requiring an employee to work during a period designated as furlough will breach scheme rules and may jeopardise an employer's refund claim.
Making a claim; practical points
As previously reported, the CJRS will close to new entrants on 30 June 2020. From 1 July, the scheme will only be open to employers who have already used the scheme, in relation to employees who have already been furloughed.
The new guidance clarifies that any employee furloughed for any three-week period between 1 March and 30 June 2020, will be eligible for furlough after 1 July (allaying fears that only those on furlough in the three weeks immediately preceding 30 June 2020 could be furloughed going forward).
This applies to all categories of furloughed employee including those who were re-hired and furloughed by an employer and those on fixed term contracts. As long as the employee has served a three-week period of furlough between 1 March and 30 June 2020, they can remain furloughed, or be re-furloughed, after 1 July.
The only exception to this is an employee returning from statutory parental leave, who need not previously have been furloughed to be eligible for the scheme after 1 July. For such an employee to qualify for 'first-time' furlough they must; have been on the employer's payroll at 19 March 2020; started statutory parental leave before 10 June (the furlough 'cut-off') and returned after that date; and be employed by an organisation that has previously furloughed at least one other member of staff for the minimum three-week period. 
To reflect the closure of the scheme to new entrants, the new guidance specifies that the number of employees an employer may include in any claim under the CJRS after 1 July, must not exceed the maximum number of employees included in any claim prior to that date. So for example, if an employer furloughed 20 employees in April, 50 employees in May and 30 employees in June, they may include no more than 50 employees in any claim made after 1 July. Again, the only exceptions are employees returning from statutory parental leave who may be added to this maximum figure.
From a practical perspective it is important to note that from 1 July, claims to the CJRS may not overlap calendar months. Where an employee's agreed furlough period straddles one or more calendar months, the claim must be broken down into chunks which each fall completely within a single month.
Calculating your claim
For employers, by far the most challenging aspect of flexible furlough will be calculating the correct amount to be claimed from HMRC in respect of each employee.
The government has provided a worked example explaining how to work out what to claim for a 'standard' employee (with fixed hours, on a fixed salary) who has been flexibly furloughed. A longer list of worked examples has also been produced which addresses a variety of more complicated scenarios.
In the simplest of terms, an employer can claim under the CJRS for a pro-rata amount of 80% of an employee's salary, based on the proportion of the employee's normal hours that they have not worked.
 For an employee with fixed hours/pay, their normal hours will be those worked in the pay-period prior to 19 March 2020. For those with variable hours/pay, the baseline will be the higher of the average number of hours worked in the tax year 2019-20 or the hours worked by the employee in the corresponding calendar period of last year.
The maximum amount that can be claimed per employee will also be pro-rated. The new government guidance confirms that "the cap will be proportional to the hours not worked". So, if an employee returns to work on 60% of their normal hours, then 40% of the monthly funding cap can be recovered. For example, in July, where the funding cap remains £2,500, the cap on the employer's claim would be £1,000.
Thankfully, perhaps in recognition of this new complexity, HMRC has introduced a mechanism for reporting any errors, in respect of either an over-claim or an under-claim. The general principle is that an employer's next claim under the scheme will be adjusted to take into account any mistakes.
Importantly, a record of hours worked and any calculations performed must be retained for 6 years, presumably in anticipation of future audit by HMRC.
Comment
Many employers will welcome this new capability to bring employees back to work part-time, which will support businesses' first steps on a gradual, staged path back to normal operating capacity. The funding available from the government in the July-October period remains relatively generous, and the business community will be relieved that financial support has not been sharply withdrawn.
However, the complex calculations facing employers in the coming months can seem daunting, and the looming end of the scheme in just over four months' time will no doubt be a pressing concern, particularly within those sectors that will be amongst the last to resume activities.
Please do not hesitate to contact us if you require any support with your furlough calculations, business planning, or preparations for the winding down and closure of the CJRS.
Ben Daniel is Head of Employment, Pensions and Immigration. If you have any questions, please do not hesitate to contact Ben at ben.daniel@weightmans.com or speak to your usual Weightmans advisor.
Coronavirus
View our latest guidance on how to plan, prepare and protect your organisation.
Read our guidance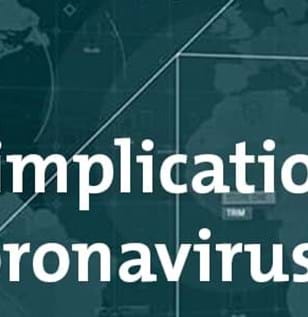 More articles by Ben Daniel
Sectors and Services featured in this article