Return to the workplace – implementing rules
Steven Harte, an Associate from our employment team, considers some of the key issues which are likely to arise as workplaces gradually re-open.
Steven Harte, an Associate from our employment team, considers some of the key issues which are likely to arise as workplaces gradually re-open.
Having recently attended Accident and Emergency (for something which thankfully turned out not to be as serious as first feared) I was met outside the hospital front door by an NHS frontline hero, dressed like something out of a science fiction movie, in full head-to-toe PPE. She promptly placed a thermometer in my ear before quizzing me about coughs, fevers and my purpose of attending A&E. I was then allowed to enter the non-COVID-19 section of the hospital to be checked out. All very reassuring and necessary, but equally a bit of a shock to the system.
My recent A&E experience got me thinking about the new rules which will face employees as they return to the workplace. With the gradual re-opening of business and relaxation of lockdown, albeit with different timings across parts of the UK, employees may indeed be required to have their temperature taken at the entrance to their workplace and will undoubtedly be subject to other workplace safety rules.
What might workplace safety rules look like?
Employers should consider whether taking the temperature of each employee upon entry to the workplace is required (or have the employees take their own temperature under supervision, from a safe social distance). Additionally, employers should consider setting out the procedure to be followed in the event that an employee has a high temperature and what steps must be taken to ensure that the employee in question returns home safely to self-isolate. Such "Covid Secure" control measures should be informed via your "Covid Secure risk assessment". There are a myriad of other control measures that employers should be considering, such as shift pattern alterations to ensure social distancing, PPE where social distancing cannot be maintained, amending/altering work spaces and movement within the work area, improving ventilation of internal spaces, and so on.
A reminder; Covid Secure risk assessments must be published on the company's website where there are 50+ employees, so it will be available to the general public and customers alike.
Recording the temperature of an employee involves processing personal data, so it is important to comply with GDPR rules and consider updating any data protection policy and/or privacy notice. In particular, employers should really now be considering how such data should be recorded; where it will be stored and for how long; who should be notified; and how will that be communicated.
It may be necessary to require employees to wear certain PPE. Anything from facemasks and gloves to gowns and face-shields may be required, depending on the nature of the workplace and the associated risks. Carrying out a Covid Secure health and safety risk assessment is essential (in fact, it's the law) to help identify the risks and the appropriate measures required to remove or minimise those risks. Employees should be given clear instructions and training on these procedures and this should be documented.
It may be helpful to introduce an agreed form of wording for employees to use when it appears that a rule is being breached or control measure not being followed. Returning to work may be an anxious or stressful time for many and businesses should consider how they will manage breaches and enforce rules in a calm and consistent manner. Train staff to remain composed and use certain language or phrases to enforce the rules. For example, if a colleague gets within 2 metres of another, it may be better to be told to "distance!!" rather than "get out of my face" or even more colourful language, which could lead to increased tensions.
Employers should also consider whether it would be beneficial to separate groups of workers from each other so that, if one group of workers is infected with COVID-19 (and therefore need to be removed to self isolate), the other groups can continue to work, keeping the business, as a whole, operational. This helps with tracking your workforce and containing any infection that may breakout. It may therefore be sensible to change seating arrangements to ensure there is no face-to-face working and so that certain teams or departments (e.g. an IT department) no longer sit together, with a view to minimising the risk of all members of the same team or department going off sick at the same time.
How to deal with a failure to follow the rules
So what can employers do if employees fail to comply with COVID-19 workplace rules and procedures? In the first instance, we recommend that employees are reminded of the rules and the importance of complying with them. Find out if there is a particular reason why they are failing to stick to the rules. If they are failing to comply with no good reason, they can ultimately be dealt with under the disciplinary procedure. Repeated failures (or one-off serious failures) could ultimately lead to dismissal. In the worst case scenario, workers flagrantly and repeatedly ignoring the rules could be in breach of their own personal health & safety duties to others in the workplace, under Section 7 of the Health & Safety at Work etc Act 1974, conviction under which could result in a custodial sentence.
If employees point-blank refuse to adhere to an important rule, with no good reason (e.g. a daily temperature test) this could potentially merit dismissal for failure to follow a reasonable management instruction, but only after a fair procedure has been followed. Bear in mind every case turns on its own facts.
If there is a particular reason why an employee is failing to comply with the rules, we recommend that the employer engages with them and considers whether the rules can be adjusted to accommodate the employee's concerns, without compromising the health and safety of others. There are a wide variety of reasons why employees might fail or refuse to stick to the rules. Religious reasons (for example refusing to be clean shaven to allow the proper fitment of a face mask); fear/phobia (for example, of wearing something over their face and mouth); allergies (for example to latex gloves); or human rights (for example an objection to being "forced" to have their temperature taken) to name but a few. It may be necessary to adjust the employee's duties or remove them from the workplace whilst a decision is made, where that is necessary to protect the health and safety of others.
If an adjustment is reasonable and can safely be made, we recommend that employers make that adjustment. If you decide that an adjustment is not reasonable and/or cannot be made safely, that should be explained, and how to proceed will very much depend on the individual circumstances. Businesses will, however, have a variety of options, which may include suspension from work, home working or changing duties. Where these options are not feasible, resulting in an impasse, dismissal for 'some other substantial reason' (SOSR) may be appropriate. Alternatively, if an employee is given a clear instruction to comply with the rules and fails to do so, it may be appropriate to proceed under your organisation's disciplinary procedure, potentially resulting in dismissal.
However, care should be taken, particularly where there appears to be a valid reason for the refusal. In those circumstances, we recommend that employers take legal advice before considering dismissing an employee. Employers should be mindful that employees who are dismissed or suffer a detriment as a result of making a protected disclosure (whistleblowing), for raising health and safety concerns or who are discriminated against, can bring employment tribunal claims regardless of their length of service.
As foolish as it would have been, when I attended A&E I could have refused to have my temperature taken. However, had I done so, I am confident that I would either have been refused entry to the hospital altogether or I would have been treated in a separate part of the hospital as a suspected COVID-19 patient. Yes, I had the right to refuse, but there would be consequences. Similarly, employees can be required to undergo a daily temperature test and to comply with other workplace rules and, if they unreasonably refuse, appropriate action can be taken which may ultimately lead to dismissal. It remains more important than ever to maintain good lines of communication with the workforce and to focus upon safe, risk managed workplace measures.
Steven Harte is an Associate in our Employment, Pensions and Immigration team. If you would like to discuss, or have any questions, please contact Steven at steven.harte@weightmans.com.
As well as employment issues, we can also provide comprehensive expert advice on the health and safety aspects of re-opening your workplace. Please speak to Dewi Ap-Thomas, Partner in our Regulatory team at dewi.ap-thomas@weightmans.com.
Coronavirus
View our latest guidance on how to plan, prepare and protect your organisation.
Read our guidance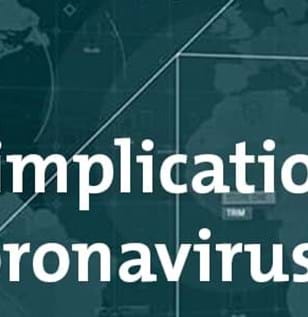 More articles by Steven Harte
Sectors and Services featured in this article