Schools - to reopen or not?
Some of the factors we have advised councils to consider when considering this challenging issue
Introduction
As the government plans for a return to some form of normality from the COVID-19 restrictions, local authorities and schools have found themselves at the forefront of the national discussion about when and how it will be safe to reopen.
With a myriad of competing and conflicting sources of guidance, opinions and advice, how on earth can councils make an informed decision on whether to advise their schools to reopen or not? We've been working with a number of local authorities exploring this very issue, the most recent being Calderdale Council.
There is no right or wrong answer. No matter what the decision is, a group of people will be unhappy. Here are some of the factors we have advised councils to consider when considering this most challenging of issues.
Background
The headline news today is about whether councils should allow their schools to reopen in line with the Government's request. There are competing and equally persuasive arguments from governors and heads, parents and pupils, teachers and unions, and the council are somewhere in the middle trying to ensure some form of crowd control.
To add to the challenge, a stance should be adopted before long – your schools and school-users need guidance and support.
Having supported local authorities on this issue, here are the issues we think need consideration:
At a macro or national level, obtain and review the objective evidence and data such as from Government and DFE
Consider regional and local sources of information such as the current infection rate (the "R" number) and/or number of COVID-19 cases, testing ability, PPE levels (both in terms of quality and numbers), and benchmark whether you have a large local BAME community (in which COVID-19 is more fatal)
Then the council will need to decide, subjectively, what their tolerance or threshold level is for risk – be under no illusion, reopening schools comes with risk. Every step away from the "stay at home" stance comes with risk
Schools should already have started risk assessing reopening – that may well inform the council's attitude towards risk. However, the council may decide, even before schools look at their local issues, that schools should not reopen due to wider regional/national issues
There is potential health & safety liability at council and individual level for getting this wrong – has specific advice been sought and is that being used to inform attitude towards risk?
Looking further down the line, when schools reopen, what if they do so against their local authority's advice - there is a complex set of legislation and guidance leading to uncertainty about the respective rights, powers and responsibilities of head teachers, governing bodies, local authorities and the government which adds to the difficulties
Reopening schools may lead to an increased risk of future claims by teachers and parents alike if the risk assessment is shown to not be robust and people are unnecessarily exposed
What are the unions' view on reopening - what if teachers refuse to return to work; is that a breach of contract and if so, how will the local authority respond?
Are councils engaging and consulting with stakeholders?
Before finalising the decision, obtain advice - both legal and operational
Conclusions
This is a most difficult decision for councils to make, and one which will anger and upset a significant group of people, no matter what the decision. The decision is also likely to make headline news, and may be (probably unfairly) turned into a political or unionised fallout.
All councils can do is arm themselves with all relevant information, data and opinions/advice and decide their attitude towards risk – in effect, the council is undertaking a high level COVID-19 secure risk assessment. So long as this is based on a sound rationale, the implications should be capable of mitigation. As the days move on, that decision will of course need reviewing – regularly – and it should be supported by a reliable paper trail.
We are here to help – we have supported councils in the last few days with this and are available to discuss any concerns you may have. Please speak to the author, Dewi Ap-Thomas on dewi.ap-thomas@weightmans.com, Simon Goacher on simon.goacher@weightmans.com, or Ben Daniel for an employment perspective on ben.daniel@weightmans.com.
Coronavirus
View our latest guidance on how to plan, prepare and protect your organisation.
Read our guidance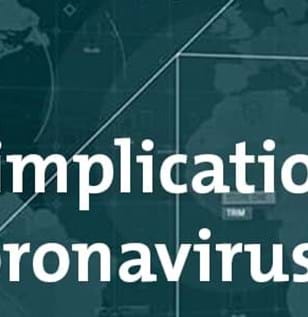 Sectors and Services featured in this article