The impact of a lockdown/self isolation on contact
Parents are naturally concerned about the spread of coronavirus, and the impact school closures and an enforced lockdown could have on any child…
Here at Weightmans we have received an influx of calls from separated parents who are naturally concerned about the spread of coronavirus, and in particular, the impact school closures and an enforced lockdown could have on any arrangements for them to spend time with their son or daughter.
Some parents are currently working from home and very much welcome the support they receive from their former partner with regard to childcare, whilst others are concerned that COVID-19 could be used as an excuse to deny them contact with their child. A further concern is how separated families will manage to stay in contact if the Government decides to exercise its powers under the 1984 Public Health (Control of Disease) Act and impose a nationwide lockdown.
Present position
As things stand the guidance issued by the Government with regard to social distancing and self-isolation is just that – mere guidance. There is no legislation currently in place which prevents children moving between their respective parents' homes. Parents should therefore continue to facilitate contact between the child and the other parent wherever possible, particularly where there is a court order in place dictating the arrangements for the child to spend time with that parent.
That being said, each parent has a responsibility to act in the best interests of their child and in the event that the other parent or a member of their household is displaying symptoms of COVID-19 or is self-isolating, there may be good reason for denying that parent direct contact on a temporary basis. Where, however, there is a court order in place, parents should not breach the terms of the court order without clear justification. If a parent were to use the current epidemic as an excuse to frustrate contact and the aggrieved parent were to issue enforcement proceedings, we anticipate the court would take a dim view of that parent's behaviour which could ultimately impact on the outcome of the proceedings.
Lockdown could be on the horizon
At yesterday's press conference Boris Johnson refused to rule out "further and faster measures" to slow down the spread of the virus. Many, therefore, anticipate that a partial, or even nationwide, lockdown is now imminent. We do not yet know, in practical terms, what this would mean for UK citizens, but other countries such as Italy and China have barred people from leaving their homes unless absolutely necessary in order to purchase food or seek medical attention. Such restrictions, if imposed in this country, could make it impossible for parents to continue sharing the care of their children at a time when many parents are struggling to work from home in the absence of help from third parties such as childminders and grandparents. This situation is due to become all the more difficult from this Friday when schools across the UK are due to close their doors from 5pm.
Time to consider a contingency plan
We would highly recommend that separated parents try and agree a plan of action should the Government decide to escalate matters further and impose a mandatory lockdown. Ideally, parents should try to reach agreement as to which parent will care for their child in the event that handovers or travel between their respective homes is no longer possible. We would also suggest that parents try and agree appropriate provision for indirect contact, in anticipation of such a situation arising. This can include regular telephone, Skype or FaceTime contact and will ensure that the child does not feel abandoned by the non-resident parent and can continue to maintain a relationship with them, albeit at a distance.
Options if an agreement cannot be reached
If you are experiencing difficulties agreeing a contingency plan with your former partner, we are here to help. It may be that a carefully worded solicitor's letter is all it takes to break the impasse. Alternatively, it may be worth exploring options such as mediation or arbitration in the event that the court's ability to process hearings quickly is hindered by the virus.
Mediation is the process by which separated parents can negotiate appropriate arrangements for their children with the help of an independent, neutral third party, whereas family arbitration involves both parents appointing an arbitrator who will make a decision in respect of the arrangements for their child, which will then be final and binding upon them both.
Both mediation and arbitration can be a quick and cost effective way of resolving disputes. Most arbitrators and mediators now offer clients the ability to conduct meetings remotely via telephone, skype, FaceTime, or Zoom, hence there is no reason why mediation or arbitration cannot be conducted safely in these unprecedented times. There are, however, some circumstances where non-court based processes may not be appropriate. These include cases which feature domestic violence, mental health issues or drug/alcohol abuse.
Coronavirus
View our latest guidance on how to plan, prepare and protect your organisation.
Read our guidance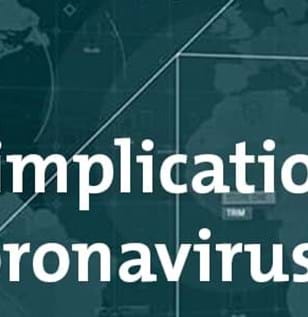 Sectors and Services featured in this article