Wills, Trusts and Estates - working with Covid-19 restrictions
As the knock-on consequences of the coronavirus pandemic only begin to be realised, it is forcing many businesses to consider how well they are set up…
As the knock-on consequences of the coronavirus pandemic only begin to be realised, it is forcing many businesses to consider how well they are set up to work remotely, if at all.
As a Wills, Trusts and Estates specialist at Weightmans, our usual preference is to meet clients face-to-face, to get to know our clients in-depth and gain an understanding of their goals and objectives.
However, whilst it may not be our usual method of working, where necessary, nearly every aspect of our work can be done remotely, making full use of the technology Weightmans has put at our disposal.
As John Schorah, our Managing Partner, recently said in an email to our clients:
"Across our office locations, we already operate an agile working policy which means that our staff have the ability to work from home and can remotely access our systems within a secure IT environment. We are also able to redirect work phone lines to employee mobile phones, so they remain contactable".
Practically, how might making a Will remotely work for our clients?
Step 1 - Initial contact with a member of our Wills, Trusts and Estates team by email or telephone, to provide brief background details.
Step 2 – A questionnaire can be emailed to the client to complete and provide full details, or alternatively a member of our team can call to take the relevant details over the phone.
Step 3 – Draft documents prepared and emailed to the client to review.
Step 4 – A video call organised via our call conferencing software, Skype or FaceTime, to talk through the draft documentation and ensure that the client is happy with everything.
Step 5 – Engrossed Will and accompanying documents sent in the post to the client for signature (or emailed to print if there is a disruption to the postal services).
Through video conferencing, agile working from home, email and online document sharing, whether our clients require Lasting Powers of Attorney, Inheritance Tax planning, trust preparation or otherwise, we can continue to work with clients with minimal disruption.
Whilst our preference will always be to meet clients face-to-face and we may not hold ourselves out as offering 'Online Wills', the truth of the matter is that we regularly do offer that service and in these extraordinary times where it may become a necessity, for our clients the message is in many ways that we are open for business as usual.
Services we are able to offer in this way
Wills;
Lasting Powers of Attorney – both Property & Financial Affairs and Health & Welfare;
Simple general Powers of Attorney;
Advance Directives;
Lifetime gifting and Estate planning advice;
Trust creation and administration;
Assisting clients with estate administration.
Essentially we are able to continue to offer all of the services we would normally offer to our clients. 
General Powers of Attorney
Due to the time period it takes for powers of attorney to be registered and the government guidance to vulnerable clients to self-isolate, general powers of attorney can be used to delegate authority to attorneys to carry out functions relating to property and financial affairs.
These can only be used while the donor has capacity but are a useful tool where the donor has to remain in isolation for an extended period. They can be drafted so as to limit the period during which they can be used and can be used immediately.
They are not a replacement for Lasting Powers of Attorney as they automatically cease on loss of mental capacity but are a valuable emergency tool.
Advance Directives 
We always recommend advance directives alongside Lasting Powers of Attorney Health & Welfare as they allow individuals to go into detail about their wishes for care and medical attention when they are ill or near end of life. They are not as standalone documents legally binding on medical professionals but are highly persuasive and fully recognised by medical practitioners as being a record of wishes that should be followed.
Again due to the delay in registrations of Lasting Powers of Attorney, these documents are able to give clients peace of mind that their wishes are recorded in a legal document should they be unable to communicate those wishes directly.
If the content of this update raises any issues for you, or you would like to discuss, please liaise with:
Richard Bate
Partner, Manchester & London
0161 214 0501
richard.bate@weightmans.com
Sally Cook
Associate, Manchester
0161 214 0597
sally.cook@weightmans.com
Sarah Louise Walker
Principal Associate, Birmingham/ Leicester
0121 200 5751
sarah.walker@weightmans.com
David Stokes
Principal Associate, Leeds & Newcastle
0113 213 4069
david.stokes@weightmans.com
John-Paul Dennis
Principal Associate, Liverpool
0151 2439534
john-paul.dennis@weightmans.com
Coronavirus
View our latest guidance on how to plan, prepare and protect your organisation.
Read our guidance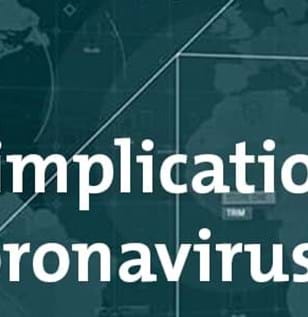 Sectors and Services featured in this article