Developments on funding options for business
The Government has announced a £1.25 billion package to support innovative new companies that are not eligible for existing coronavirus rescue…
Future Fund
The Government has announced a £1.25 billion package to support innovative new companies that are not eligible for existing coronavirus rescue schemes.
Who is eligible?
To qualify to receive the Government money, a company must have raised £250,000 privately in the last five years.
Any money put in by the Government must be matched by private investors and, if the money is not repaid, the Government will take an ownership stake in the company.
How do you access it?
Via British Business Bank (would imagine accredited funders will actually invest it – through fund managers).
How is it structured?
At the moment appears to be in the form of a convertible loan note
Government will invest from £125,000 to £5 million in qualifying startups. It also says the scale of the fund will be kept "under review," There's confusion with regard to how the Future Fund's convertible loans will work in practice. Early reports of the U.K. treasury's plans stated that "the loans will convert to equity if not repaid," so there could be an option to repay the loan instead of having it convert to equity during a company's next funding round.
When does it launch?
Aim is for the Future Fund to launch in May, applications will be initially open until the end of September.
Coronavirus Large Business Interruption Loan Scheme update
Launches today 20 April 2020. Find out more.
Eligibility
Businesses are eligible if:
Business is based in the UK
Business has an annual turnover of over £45 million
Can self-certify that business has been adversely impacted by coronavirus
Business has not received a facility under the Bank of England's COVID-19 Corporate Financing Facility (CCFF)
Businesses must also have a borrowing proposal which the lender:
Would consider viable, if not for the coronavirus pandemic
Believes will enable the business to trade out of any short-term to medium-term difficulty
Exceptions
The following businesses are not eligible to apply:
Credit institutions, insurers and reinsurers (but not insurance brokers)
Building societies
Public sector bodies
Further education establishments, if they are grant-funded
State-funded primary and secondary schools
Further detail on eligibility will be confirmed later this month.
How to apply
The scheme will launch on Monday 20 April. The scheme will be available through a series of accredited lenders, which will be listed on the British Business Bank website.
Structure of loan
Business can apply for up to £25 million of finance (debt finance). Firms with a turnover of more than £250 million will be able to apply for up to £50 million of finance.
The Government will provide lenders with an 80% guarantee on individual loans. There is no interest-free period but the loan will be offered at commercial rates of interest.
If you would like to discuss this update further, please contact Patricia Grinyer, Partner at patricia.grinyer@weightmans.com or your usual Weightmans contact.
Coronavirus
View our latest guidance on how to plan, prepare and protect your organisation.
Read our guidance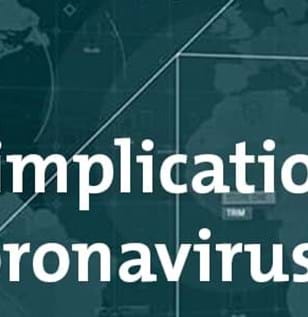 Sectors and Services featured in this article