Equal pay update: what does the recent ASDA judgment mean for me?
Equal pay issues continue to receive significant media attention. This stems not only from mass litigation but as it has now filtered into the private…
Equal pay issues continue to receive significant media attention. This stems not only from the mass litigation that has occurred in the public sector, but also due to the fact that it has now filtered into the private sector with claimant lawyers targeting large organisations (such as supermarkets) and seeking potential claimants through newspaper adverts and social media.  In addition, the government's draft regulations on mandatory gender pay gap reporting demonstrate that issues of pay equality are firmly on the agenda.  
The recent ASDA judgment
Much was made of the Judgment handed down this October in the case of Brierley and others v ASDA Stores Ltd, which concerned the ability of 7,000 retail store workers to compare their pay to men who work in ASDA's distribution centres.  The outcome of this case requires a bit of legal context – to start with, in simple terms, there are three types of equal pay claim:
Like work – where a claimant and comparator are doing the same or broadly similar work;


Work rated as equivalent - where a claimant and comparator are doing different roles but they have been rated as equivalent under a valid job evaluation scheme; or


Work of equal value – where different roles are being carried out but it is claimed that they are of equal value to one another (to be assessed by an independent expert). 
The ASDA case involves 'equal value' claims.  In order to bring those claims the claimants need to show that they are in the 'same employment' as their comparators.  In this context, 'same employment' means the claimants and comparators are employed by the same or an associated employer, either at the same establishment, or at different establishments where common terms apply.  Alternatively, 'same employment' can be established by demonstrating that the pay inequality is attributable to a 'single source' which can restore equal treatment (under European law). 
As a preliminary issue, ASDA sought to challenge the claims against it on the basis that the Retail and Distribution staff were not in the 'same employment', nor was the inequality attributable to a single source.  ASDA relied on the case of Robertson v DEFRA in which the Government had delegated powers to determine salary to individual departments, therefore, a woman in one Government department could not compare herself to a man in another department. ASDA argued that Retail and Distribution were completely separate with each determining its employees' salary and terms.  The Employment Tribunal rejected this argument because both Retail and Distribution operated under the authority of the Executive Board who oversaw matters and had control in both theory and practice – this was therefore different from the Government departments scenario in the Robertson case. 
Practically, what does this mean?
While this was heralded as a 'major' victory by the claimants' lawyers, the reality is that the Tribunal's judgment was not groundbreaking from a legal perspective.  It simply confirmed the current law albeit on a topic which is notoriously complex.  What it does highlight though, is that within large private sector organisations claimants can potentially cast their net very widely when choosing who to compare their pay with.  The liabilities in cases such as these can be very significant - it has been reported, for example, that the sums in issue in the Asda proceedings could exceed £100m.   
It is worth noting that establishing 'same employment' was just the first hurdle for the claimants to overcome.  There will likely be hearings on further preliminary issues including whether the claimants were in fact doing work of equal value to that of the depot workers.  Even then, if the claimants are successful, ASDA  will have an opportunity to present a 'material factor' defence (i.e. that there was a material reason for the difference in pay which is unrelated to sex) which will involve a further significant hearing. This piece of litigation will therefore be both long-running and complex, but it will be very interesting to see how it all unfolds. 
Will gender pay gap reporting mean more equal pay litigation?
The government has made it clear that they are committed to taking steps to address issues of equal pay and the gender pay gap. Consultation has taken place on draft regulations introducing mandatory gender pay reporting for employers (private and public) with 250 or more employees.  In simple terms, those organisations will be required to publish data annually on the following measures:
The mean and median gender pay gap;
The mean and median bonus gap;
The proportion of male and female employees in each quartile of the pay distribution.
Both the data and any supplementary information will have to be published on websites accessible by the public and should be kept there for three years, as well as uploaded to a central government website.  But what are the risks associated with this?
Being forced to publish any inequalities in pay could have a number of implications including negative publicity, reputational damage and the costs of any subsequent claims for equal pay.  There is no doubt that claimant lawyers will be studying published gender pay data carefully. The worry for employers is that they may be opening a 'can of worms', especially given the significant publicity that equal pay issues now seem to attract.  Furthermore, where organisations do not comply with the Regulations and equal pay claims do arise, a Tribunal may be influenced by the fact that a pay audit has not been carried out.  Doing nothing is therefore not an option – being proactive will pay dividends. 
How we can help
We have specialists who can advise your organisation on all aspects of equal pay including compliance with the forthcoming gender pay reporting obligations. In particular, we can help you to:
Carry out an equal pay review;
Identify gender pay gaps and consider potential justifications and explanations;
Formulate commercial options for addressing any high-risk areas; and
Defend equal pay claims.
Jawaid Rehman (Partner) and Sam Harris (Trainee Solicitor) are based on our Birmingham Employment, Pensions and Immigration Team and specialise in advising employers in all sectors on equal pay issues. If you require any advice or support please do not hesitate to contact Jawaid (jawaid.rehman@weightmans.com) or speak to your usual Weightmans advisor.
HR Rely
Put your HR in expert hands. HR Rely is a fixed-fee service offering jargon-free HR advice and employment law support.
Learn more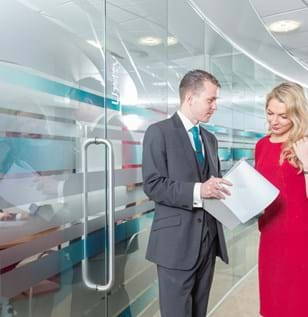 Sectors and Services featured in this article