Forfeiture frustrated – emergency legislation to protect business tenancies
Emergency legislation intended to protect business tenants from the threat of having their leases forfeited for non-payment of rent.
With the country in lockdown and the March quarter day rapidly approaching, the Government's emergency Coronavirus Bill published last night includes provisions (in section 82) which are intended to protect business tenants from the threat of having their leases forfeited for non-payment of rent.
What is the effect of S.82?
Where S.82 applies, a landlord's right to forfeit a business tenancy for non-payment of rent may not be enforced, whether by court action or otherwise (i.e. by peaceable re-entry), during the 'relevant period' which means from the day after the Coronavirus Bill comes into force as an Act of Parliament until at least 30 June, with provision for this date to be extended further.
Which tenants are protected by S.82?
S.82 applies to all business tenants in England and Wales as defined by Part II of the Landlord and Tenant Act 1954.
S.83, which has a similar effect, applies to business tenants in Northern Ireland.
Separate legislation is planned for Scotland, where the law on leases and forfeiture is substantially different from that of England and Wales.
It appears that S.82 will apply to leases which have been 'contracted out' of the security of tenure provisions of Part II of the 1954 Act, because such leases are still business tenancies within the meaning of Part II of the Act.
S.82 also applies where the premises are lawfully occupied by someone other than the tenant, for instance where the lease allows an associated company of the tenant or a franchisee to occupy the premises.
Does S.82 also apply to service charge?
Yes, "rent" is defined in S.82 as including any sum a tenant is liable to pay under a relevant business tenancy. So it is liable to include sums such as service charge, insurance and utility recharges.
Is the rent/service charge still payable?
Yes, S.82 merely suspends the landlord's right to forfeit the lease for non-payment of rent for a limited period. The rent is still due and payable and the landlord may still seek to recover it using other lawful means, e.g. Commercial Rent Arrears Recovery (CRAR).
Many tenants, especially in sectors which have been hardest hit by the coronavirus crisis, are currently seeking rent concessions from their landlords, to defer or to suspend quarterly rent payments.
In view of the limited effect of S.82, it would still appear sensible for tenants to be seeking rent concessions from their landlords where appropriate and where landlords are willing to grant such concessions.
What happens after 30 June?
After 30 June, or such later date as the Government may specify, the protection of S.82 will fall away.
Therefore, unless the rent is brought up to date by then, or a suitable concession agreement is put in place - and assuming that no further relevant legislation is passed - the landlord will regain the right to forfeit.
If the content of this update raises any issues for you, or you would like to discuss, please liaise with Peter Hall at peter.hall@weightmans.com.
Coronavirus
View our latest guidance on how to plan, prepare and protect your organisation.
Read our guidance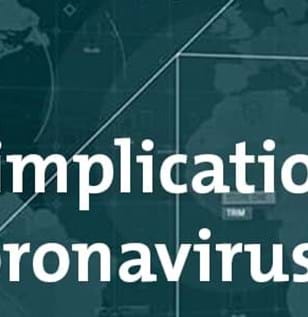 Sectors and Services featured in this article