Working from home: Display screen equipment considerations for employers
With many employees now following the Government's Guidance to work from home wherever possible, it is understandable that the first priority for…
With many employees now following the Government's guidance to work from home wherever possible, it is understandable that the first priority for many businesses has been how to ensure business continuity and maintain IT infrastructure. This must be balanced with the employer's duty of care to provide every employee with a safe place to work whilst they work from home. 
When considering the duty of care, it is crucial not to forget that the use of Display Screen Equipment ("DSE"), whether it be at home or in the office, is subject to duties under the Health and Safety at Work Etc. Act 1974 ("HSWA") and the Display Screen Equipment Regulations ("DSE Regulations"). The DSE Regulations make it clear that the duty applies regardless of whether the DSE is provided by you (the employer) or is the employees' own equipment. Equally, the fact that the DSE is being used at the employees' home does not absolve the employer from their health and safety duties.
Employer's health and safety duties relating to DSE
The HSWA general duty imposes a positive duty on employers:
"It shall be the duty of every employer to ensure, so far as is reasonably practicable, the health, safety and welfare at work of all his employees."
The DSE Regulations impose a further duty on employers to:
"perform a suitable and sufficient analysis of those workstations which –

1. (regardless of who has provided them) are used for the purposes of his undertaking by users…

for the purpose of assessing the health and safety risks to which those persons are exposed in consequence of that use."
"Users" are employees who habitually use DSE as a significant part of their normal work. This will encompass almost all formerly-office-based workers and those who use DSE for more than a trivial amount of their working time. Where such an assessment identifies risks, an employer is under a positive duty to reduce those risks to the lowest extent reasonably practicable.
The DSE Regulations set out minimum requirements in relation to the following DSE items:
Display screen
Keyboard
Work desk or work surface
Work chair 
Obligations on employers relating to use of DSE at home
The Health and Safety Executive ("HSE") provides some useful guidance on the DSE Regulations making it clear that the DSE Regulations apply equally when employees are working at home, regardless of whether the workstation is supplied by the employer. It highlights that, whilst working from home does not expose employees to any major additional or unique risks, those risks that are normally presented by the use of DSE still persist at home.
Do I need to send a risk assessor to my employees' homes?
No. The DSE guidance accepts that it is not always practicable for the employer to send a risk assessor to employees' homes. Employers should train home workers to undertake their own risk assessments. Employers may also wish to ask employees to complete and submit a risk assessment (with photographs if appropriate) for their workstation which can be virtually assessed by the employer who can provide assistance and guidance.
The HSE have produced a straightforward checklist that employees should be encouraged to use. The completed checklist should be sent to the employer, identifying any risks.
The measures suggested by the HSE are not exhaustive, and the duty will not be discharged in all cases by simply documenting the completed checklists. Each employer will need to consider what specific measures are required to enable an employee to work effectively and safely whilst at home, ensuring the continuity of the business and the health and safety of employees. Where risks are identified, employers can only be expected to take reasonably practicable steps in the circumstances.
Where appropriate DSE health and safety training has been given in relation to working in the office, and where this remains up to date, it may be the case that the employee is sufficiently trained to undertake this homeworking DSE assessment themselves.
Do I need to buy DSE for all my employees to use at home?
Not necessarily. Employees can use their own DSE where it is available and where it is practicable to do so. However, the use of employees own DSE may give rise to a wide variation in types of equipment being used. This may lead to difficulties in adequately assessing risk. However, by providing suitable training and enabling employees to conduct their own risk assessments, the duties on employers could be discharged.
In the event that a particular risk arises, which cannot be negated by training and advice to employees, an employer may wish to consider whether it is reasonable to provide that employee, or cohort of employees, with DSE of a certain specification. Employers should document the risks assessed including the steps considered and reasons as to why certain actions were not taken.
Weightmans' team of expert health and safety lawyers are on hand to advise you and your business about DSE and home working. To discuss any issues further contact Dewi Ap-Thomas at dewi.ap-thomas@weightmans.com, Crispin Kenyon at crispin.kenyon@weightmans.com, Lili Oliver at lili.oliver@weightmans.com or Jack Horlock at jack.horlock@weightmans.com.
Coronavirus
View our latest guidance on how to plan, prepare and protect your organisation.
Read our guidance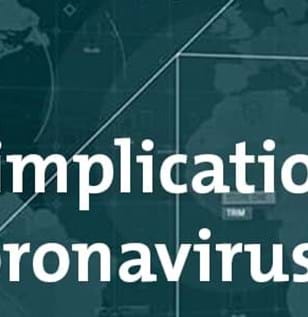 Sectors and Services featured in this article